About what this site will be like
Hello! I'm still building this site. The idea of Dimioca is to promote classic games in many ways. For example: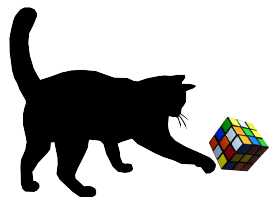 To introduce you to old console and PC games that are fun to play
To compare old an new games to show what has been lost and could be recovered
To create and share new free and open source classic-style games
To suggest tools and techniques you could use when building your new classic game
I had made a version of this site before, but with a different focus. Now I'm starting over. I trust I can make you bring back your old NES or PC from the dust! 😀
In the meantime
SYDERAL - This is a very simple, old-fashioned game I made in 2000. Because of its simplicity and the fact that it's free software and runs in DOS, GNU/Linux and Windows, you can easily examine the source code and learn the "basics" of programming a game in BASIC (FreeBASIC, in this case). Get it here.
RACE FOR KICKS - I'm running an online tournament for the 1990s cars game Stunts. If you have the game, you can participate or just take a look around. The site is right here.
BLISS - A track editor for the same cars game, Stunts. I made this editor to make it much more comfortable to create tracks for the game. It's a very powerful tool and free software too! Download it here.